Which began on February 4 ended Tuesday, February 19, with the "Lantern Festival." So, while the West celebrates New Year's Eve and New Year's Day to ring in the new year, there are two weeks of New Year's festivities here in China. In practical matters, here in Xi'an, it has meant two weeks of increased crowds in the subways and shops. I'm looking forward to a return to the normal, incomprehensible crowds.
A few days ago, I went up on the Old City Wall with my teacher friend, Kim to experience the seemingly unending array of floats that were lit up. Although pigs were featured prominently, as you will see from the photos below, there were a variety of random themes, some (like Disney), not necessarily associated with China. Go figure!
The next day, I went to the Giant Wild Goose Pagoda (Dayanta) about a thirty minute walk from where I live. There is a new gourmet market there where I can buy baked goods that I can't get elsewhere in Xi'an. Next to the Pagoda is the Tang Mall which also was festooned with decorations along with the Chinese version of America's food truck culture.
Finally, on the last night of the two week festivities, I went back to Dayanta and Tang Mall with Kim to see everything lit up. I was hesitant at first because I knew I would likely be braving a sea of humanity starting with the subway at Dayanta and quite frankly, the last two weeks of crowding, above and beyond what is "normal" was taking its toll on my nerves. As you will see from the photos, I wasn't incorrect in my assessment. Still, I got some great photos so it was worth becoming a human billiard ball for an evening. If you live in America and haven't been to China, it's unlikely you've ever experienced crowds on this scale; not even at Disneyworld on a holiday.  As I've written before, the Chinese phrase for "very crowded" is: 人山人海. Translation: "people mountain people sea." Very apt to describe last night.
I also want to lay down a "marker" associated with my last blog posting about Trump's Pecker, so to speak. I've largely given up on predicting what will come of the crookedest administration in American history but here's one I will make. Some publication will host the headline I posted; "Trump's Pecker is in a wringer" when the shoe drops on Pecker (so to speak). The likeliest candidate for this will be Trump's hometown nemesis: The New York Daily News. Headlines like that are their stock in trade. If that happens, remember, you read it here first.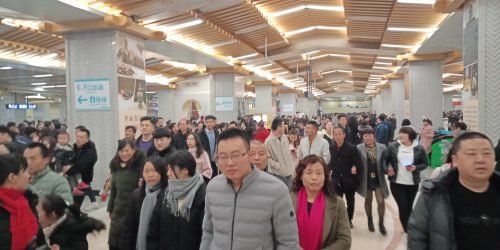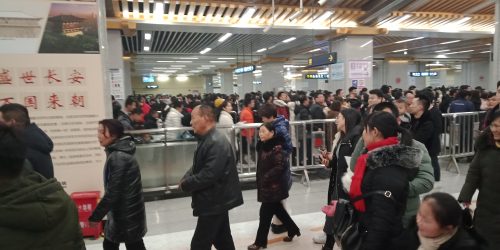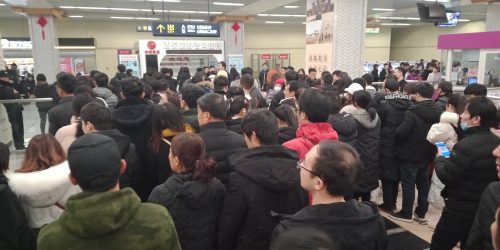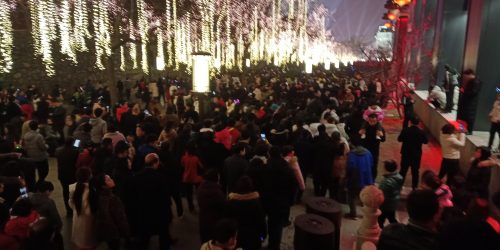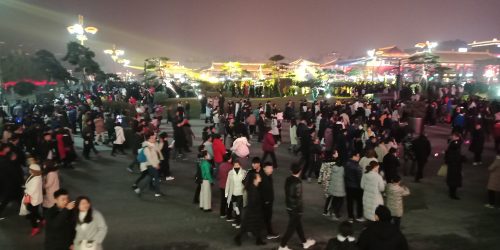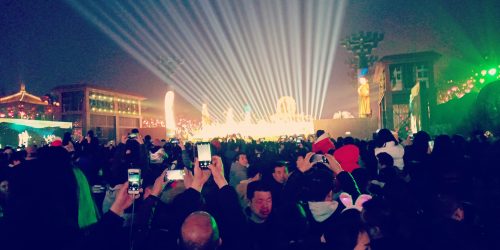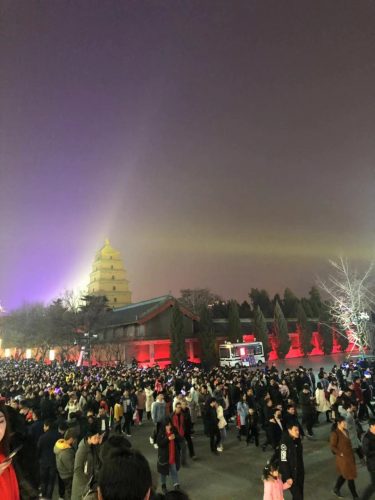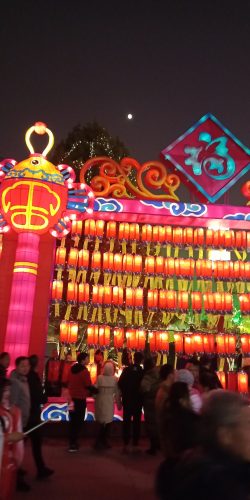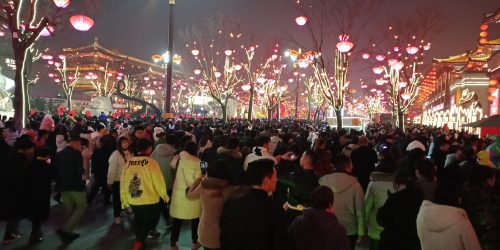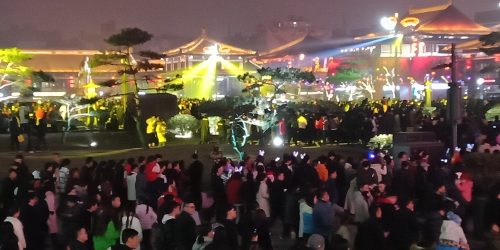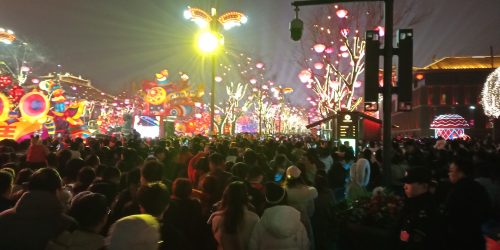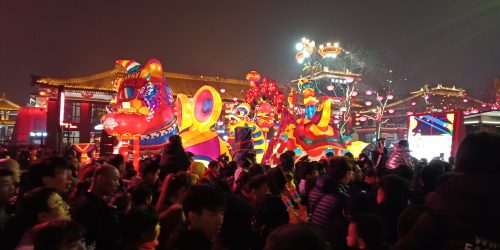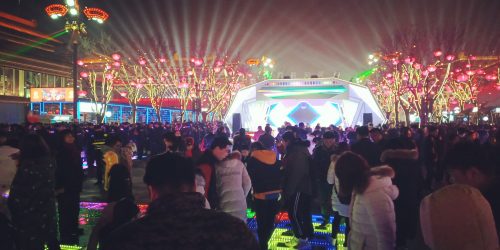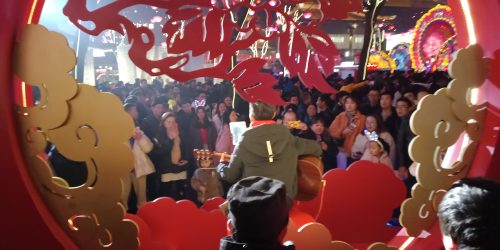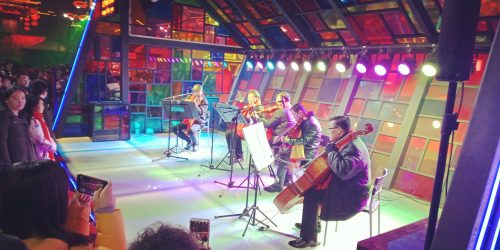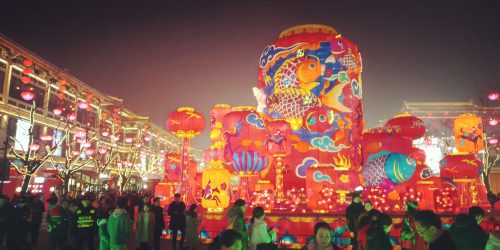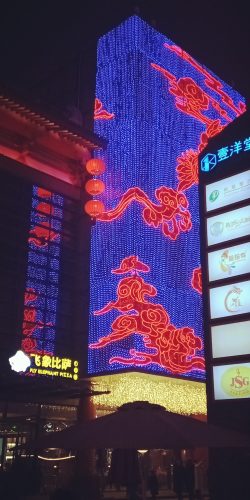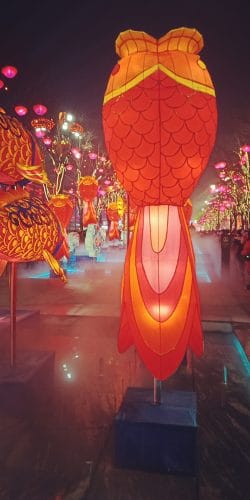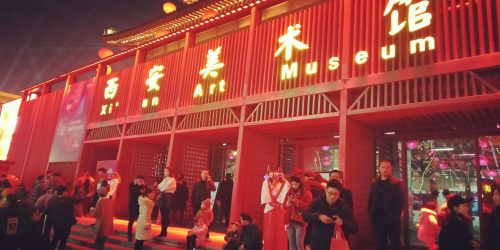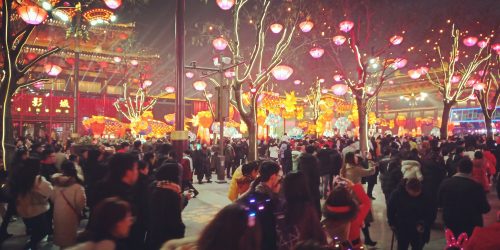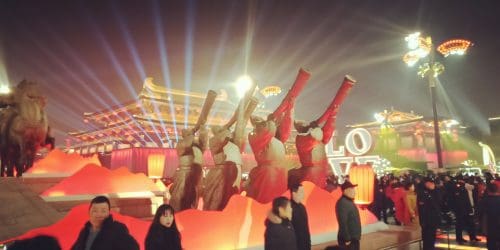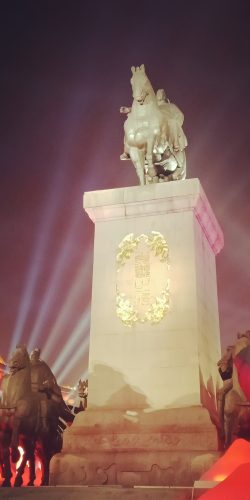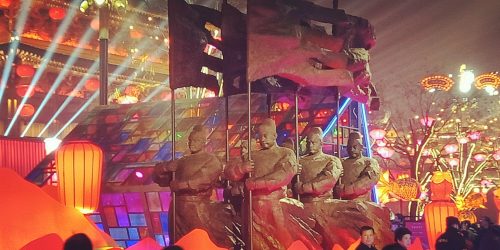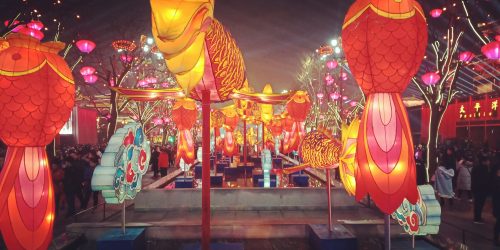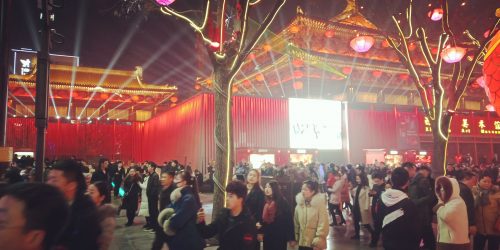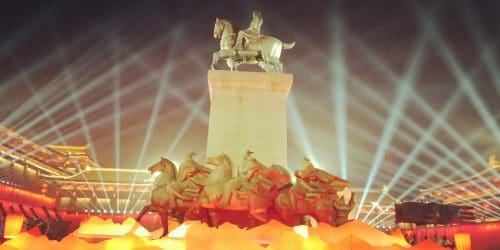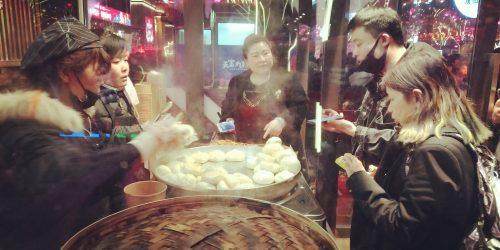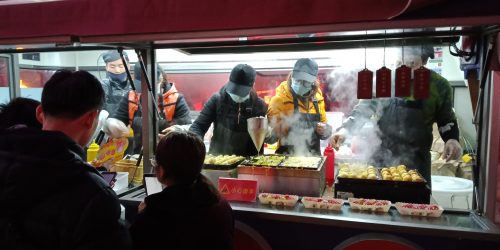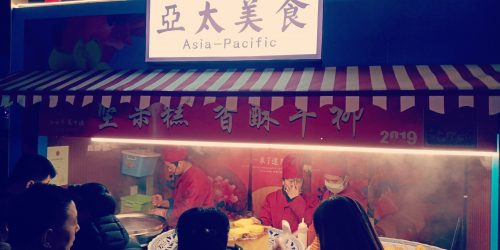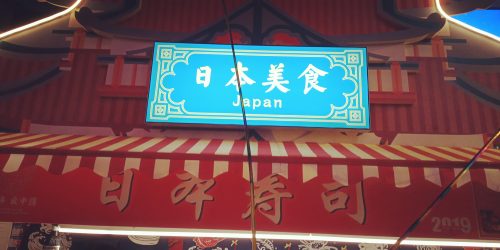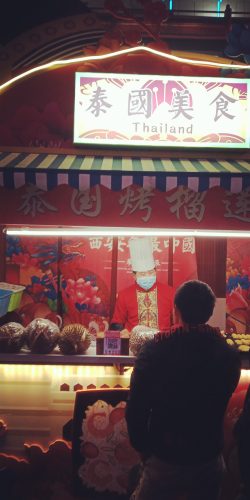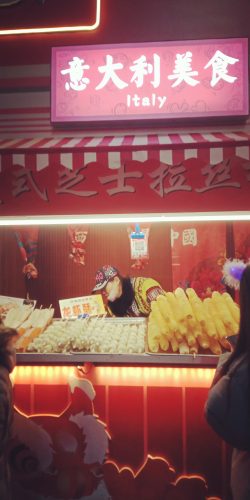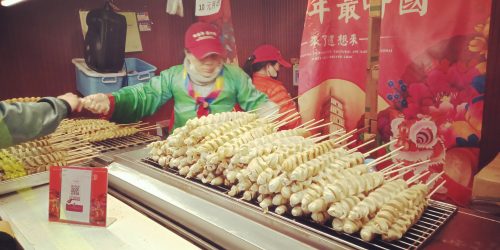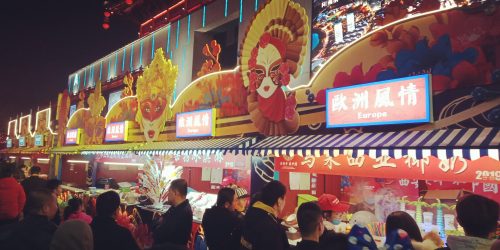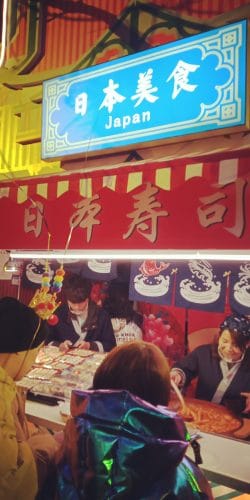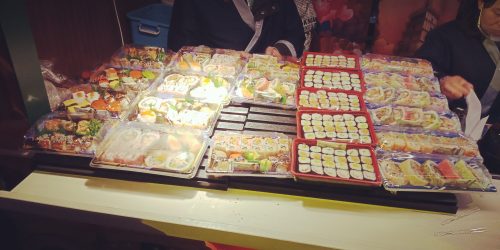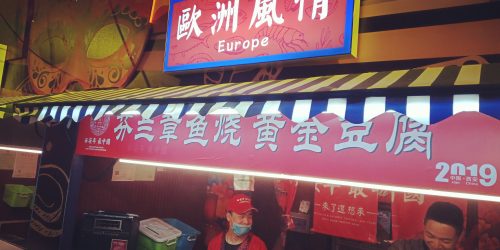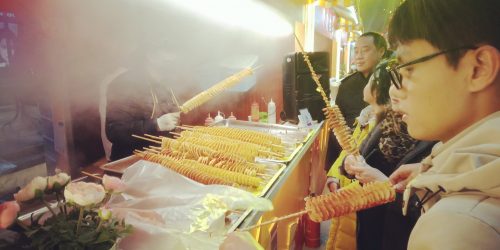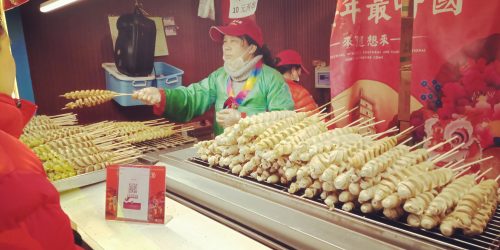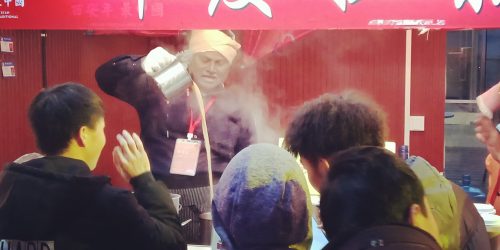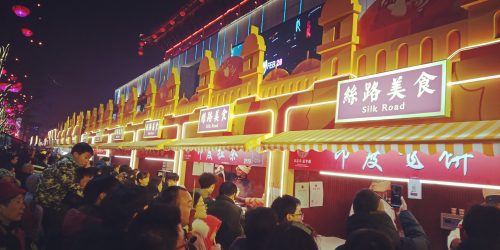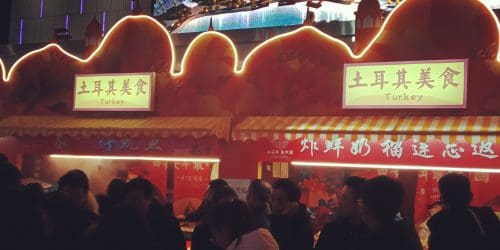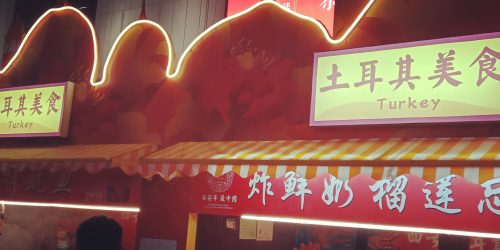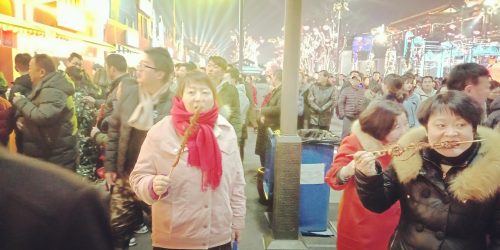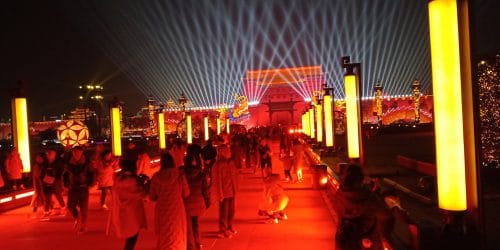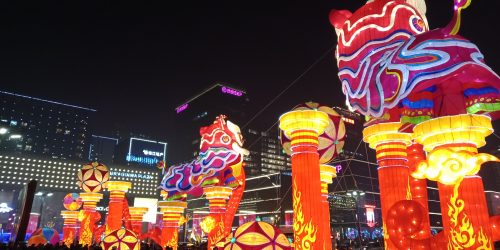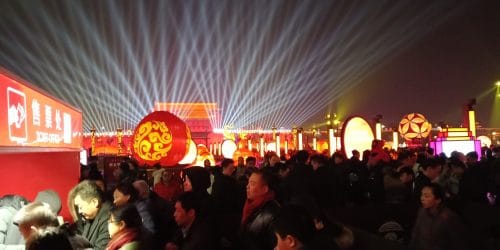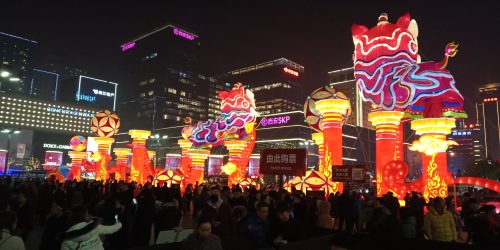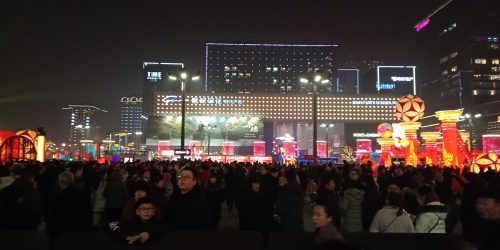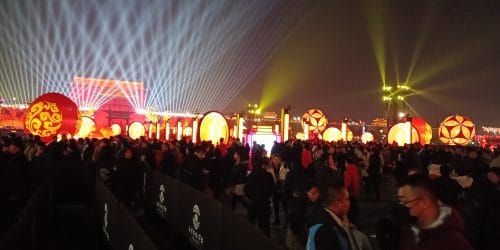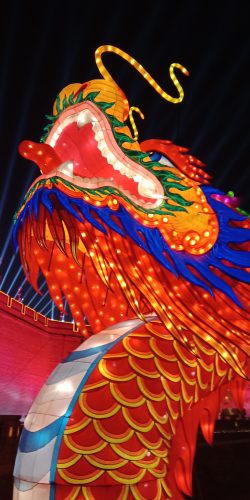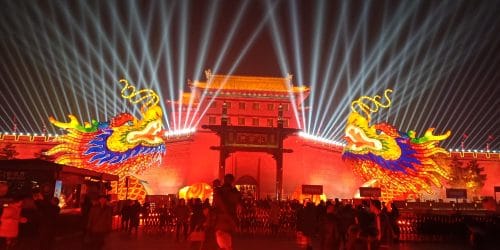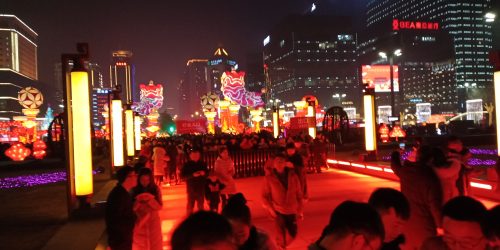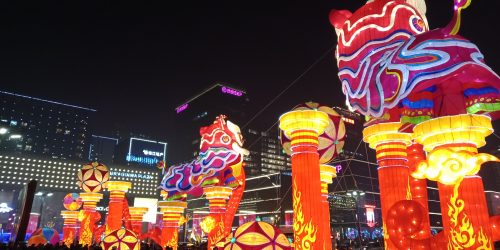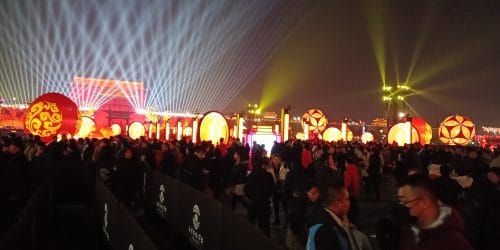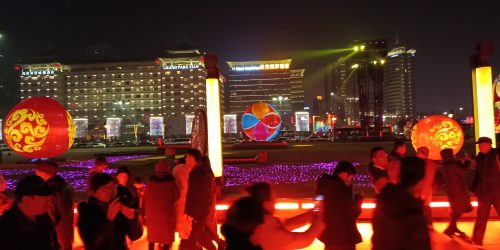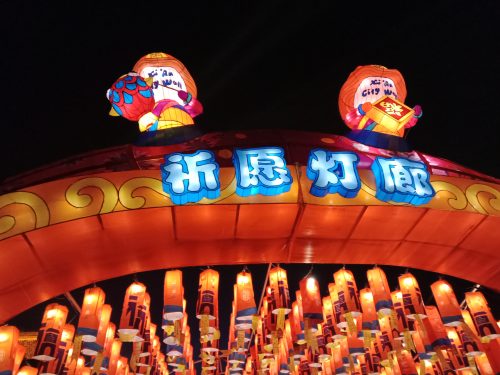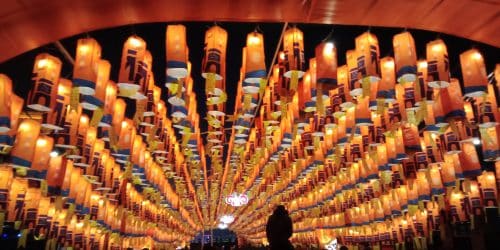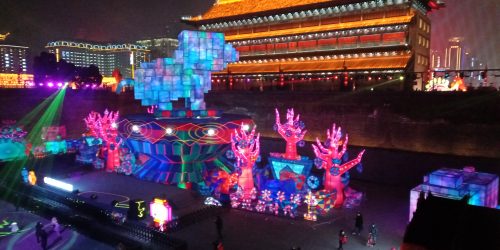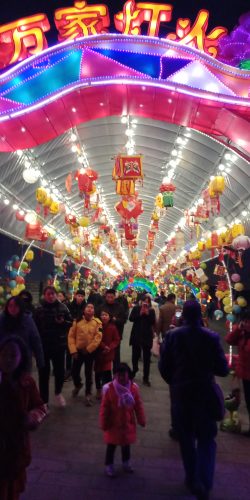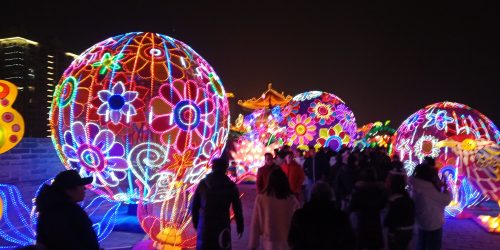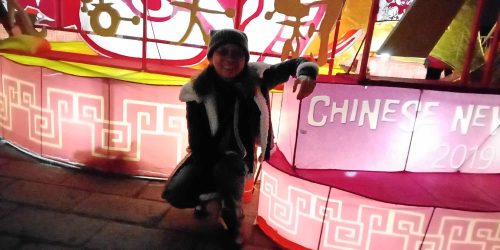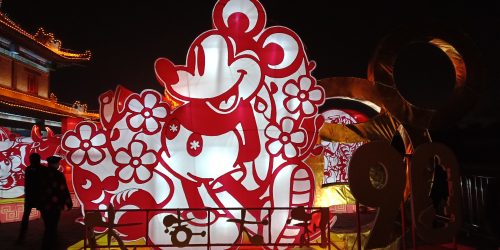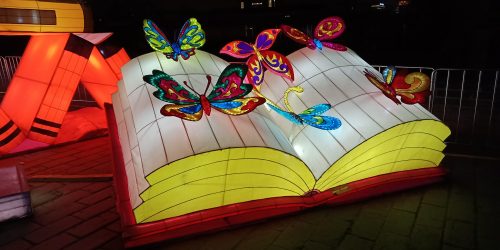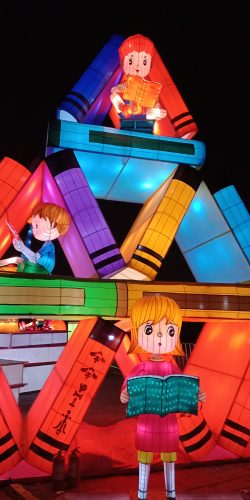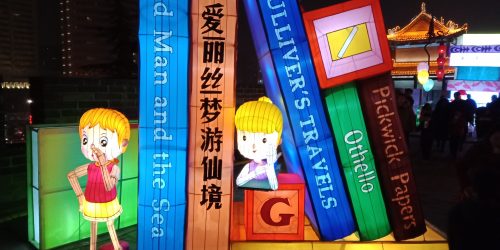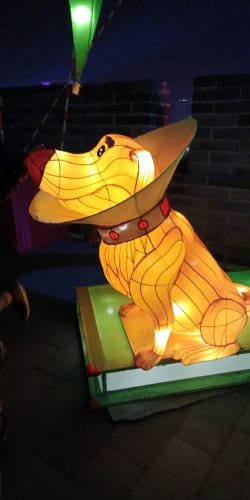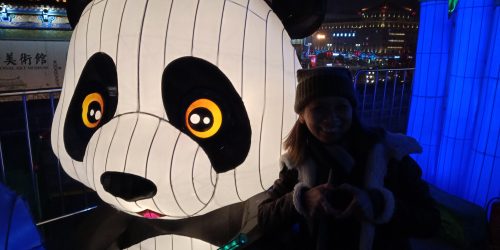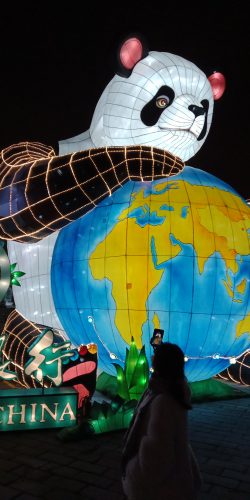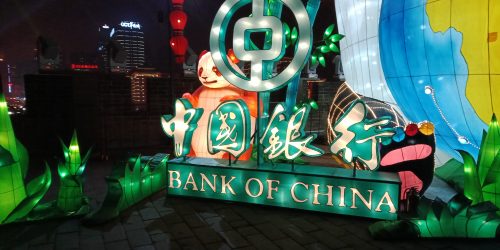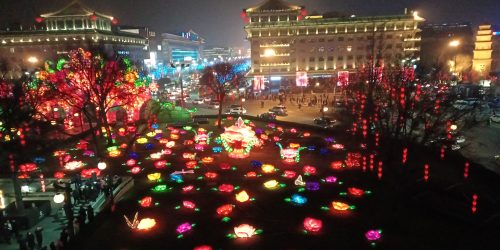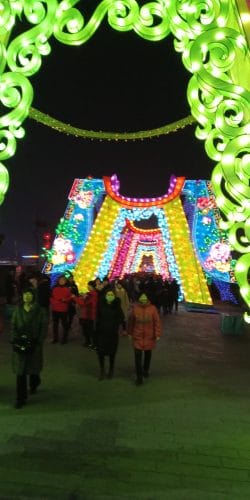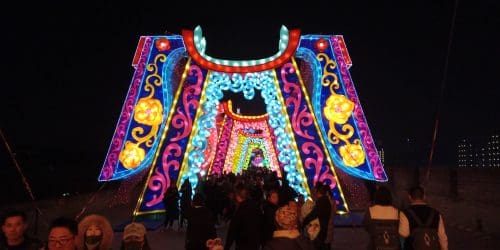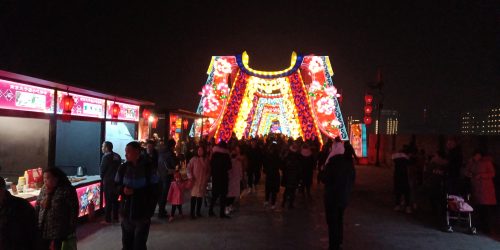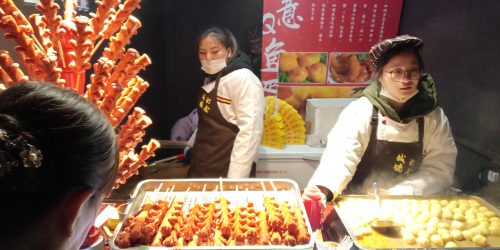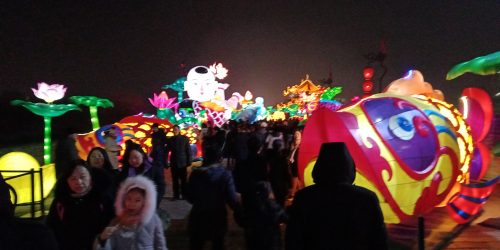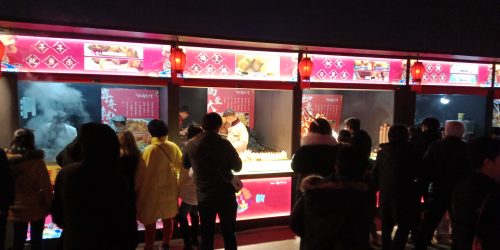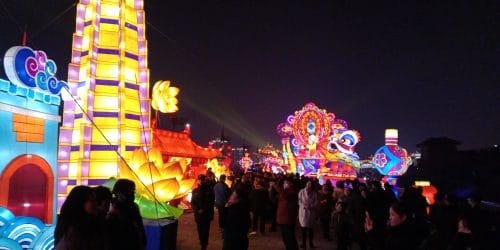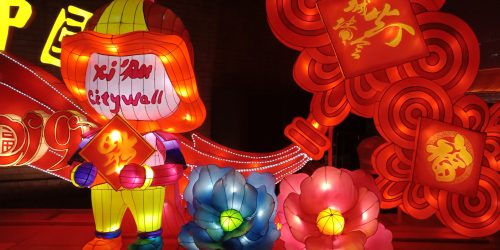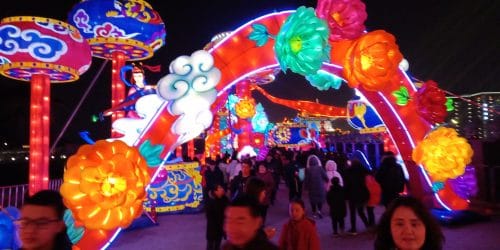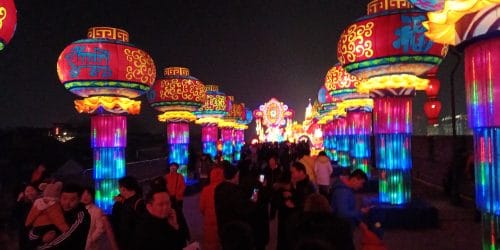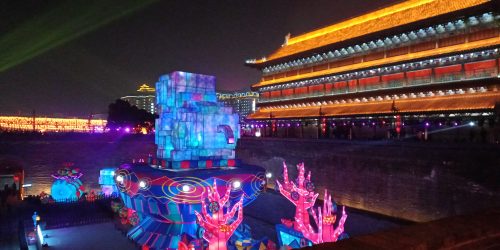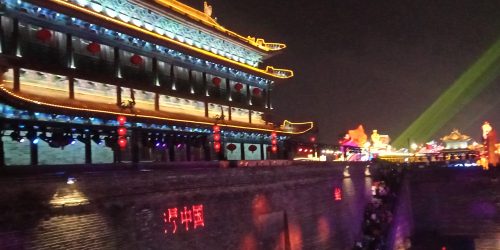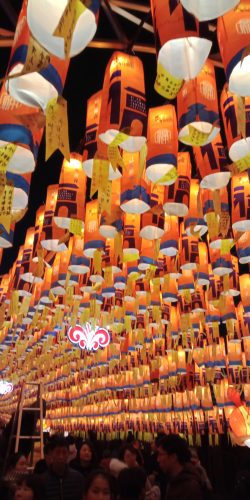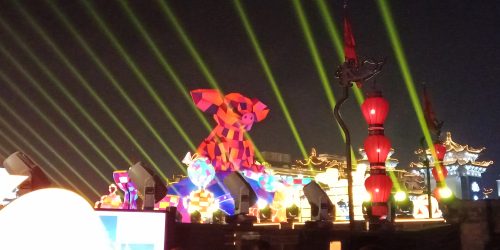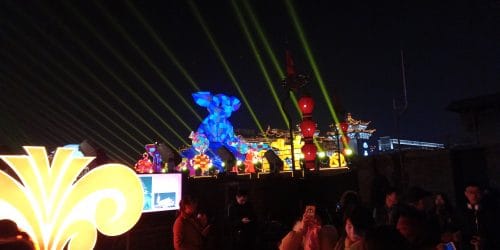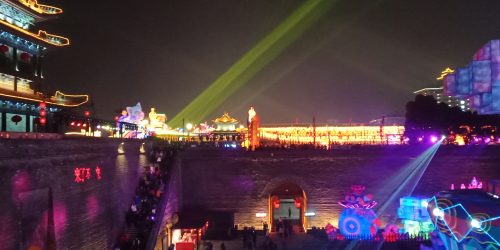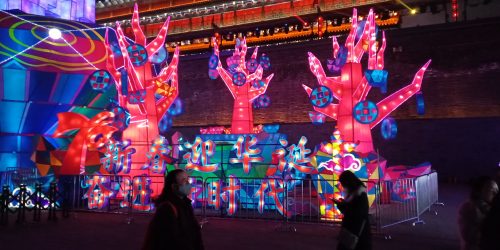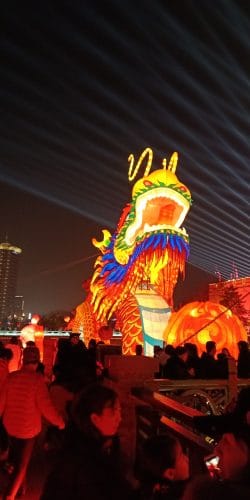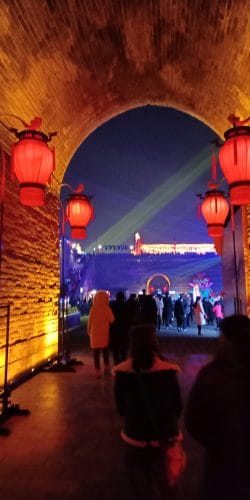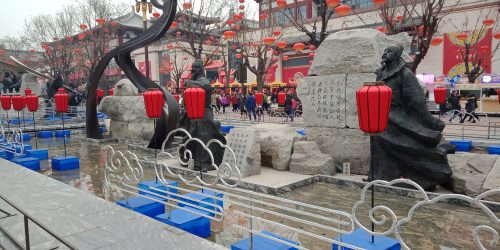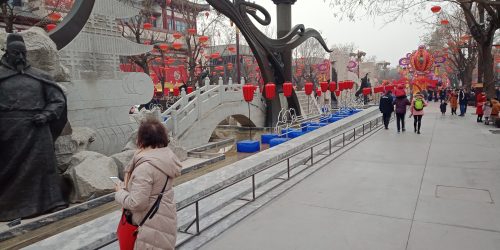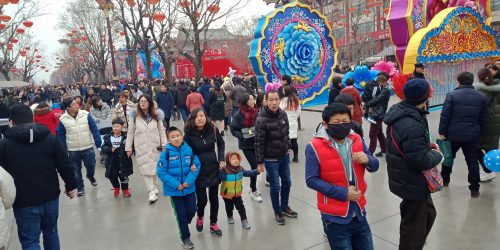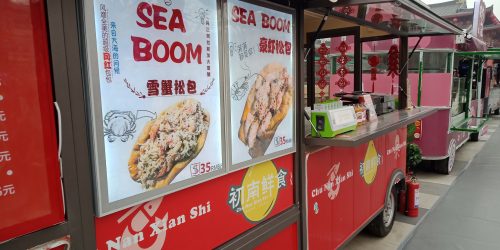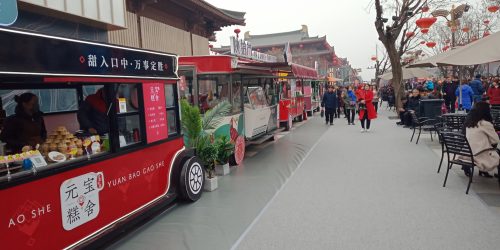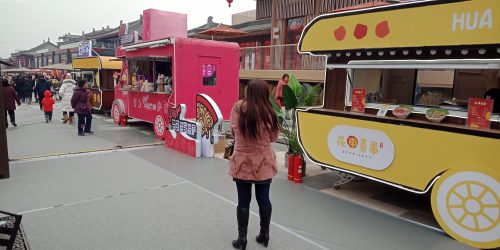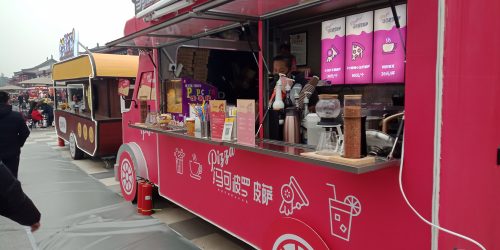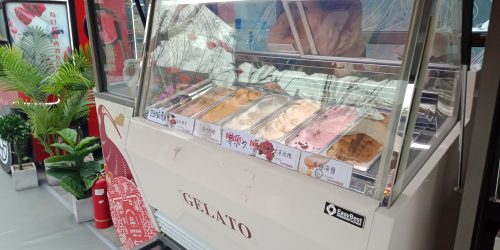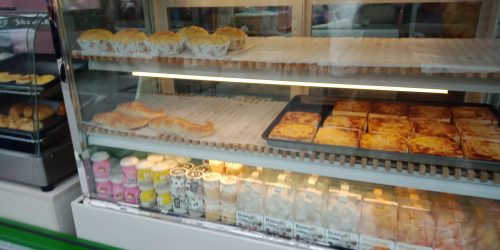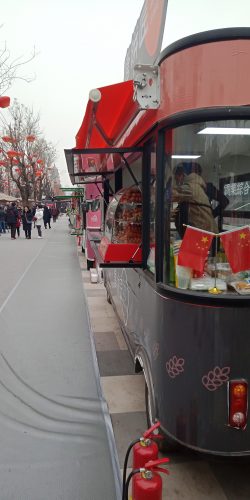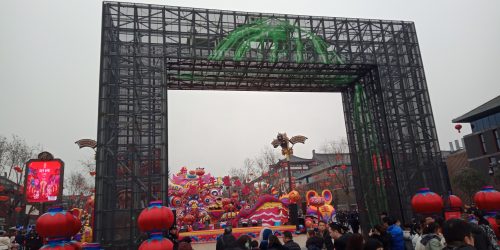 This is the beginning of Tang Mall. Across the street is the pagoda.