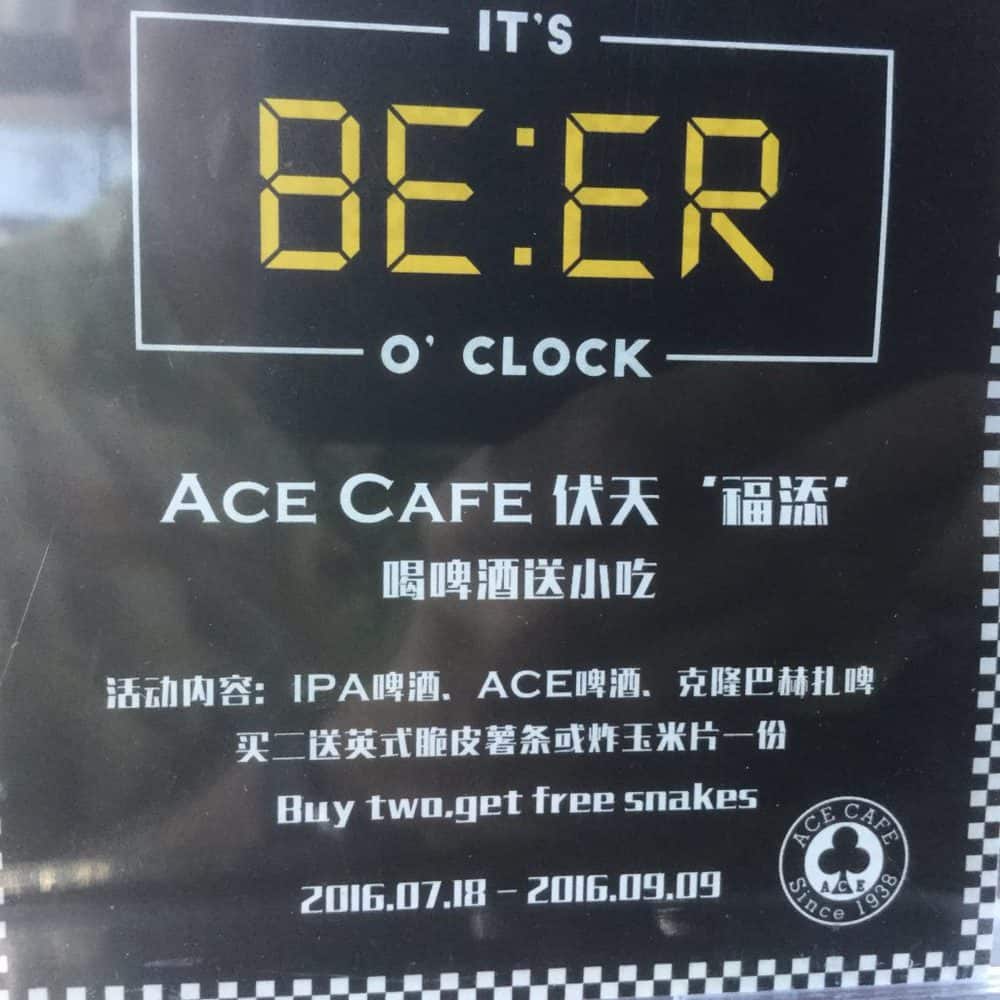 Last week on one of my days off I took a taxi ride with Belle and one of her students, Steve, to the art district to see the Robert Rauschenberg show as well as a new Andy Warhol show. The area is comprised of the Ullens Center for Contemporary Art (UCCA) along with a variety of small art galleries and other venues for art shows. The cab ride was about 45 minutes and I had thought for certain that it would cost several hundred RMB. I never take a cab because of the language barrier along with my lifelong aversion to taxis, so I have no reference for costs here in Beijing. So I was shocked when we got out and the fee was 44RMB (about $6.50).
Admission to the Rauschenberg exhibit was 50RMB ($7.50) and the Warhol show was 60RMB ($9).
The Rauschenberg show featured his magnum opus: The 2 Furlong Piece (1981–98), it's 190 parts stretching 1/4 mile and exhibited for the first time since 2000 (see pictures). I only wished Ellen could have been with me. As I mentioned previously, she instilled in me an enjoyment of the Pop Art genre and she would have added lots of insight to what I was viewing. Also, it would be great to be with her again as I continue to miss her terribly! Alas…
The Warhol show was, along with the theme, very minimalist. It showcased his avant- garde experimentation with film and photos and his interest in minimalism to convey new ideas. I've included some of those below.
What follows are a sampling of the photos taken, with some comments as necessary. On a note of annoyance, I had all of the photos grouped logically in sequence. However, once I added text to the photos, after they were in place, the photos seem to have randomly shifted. I could have deleted all of the photos and written the text before inserting them into the post and kept the order, but I want to be done with this. So most of what you see has no text so as to minimize the random rearrangement. Next post I won't make this mistake.
Oh yes, about the title of this posting: See the picture below to understand the full context. When we sat down in one of the many cafes that dot the art district, I immediately caught the laugh-out-loud error on the ads that were placed on the tables. Belle explained to the waitperson the error but he didn't get it. Something definitely got lost in the translation. I see these types of errors all over the place. This is one of the funnier ones.