"You come at the king, you best not miss."– Omar Little: "The Wire."
This blog posting isn't about Trump or his sleazy tabloid pal David Pecker and the latest river of slime to ooze out of the Oval office courtesy of the world's greatest swindler and his criminal cohorts, which in this rendition appears to include not only the slime-balls behind the National Enquirer but the Saudi royal family as well. It's just that I have been wanting to see the headline "Trump's Pecker is in a wringer" ever since it was revealed months ago that Pecker and his National Enquirer (owned by AMI) were found to be part and parcel of the greatest con in American history that installed the world's dumbest human being (paradoxically, also, the greatest grifter) into the White House. As contradictory as that may sound, it bears repeating what has been understood by law enforcers for centuries; criminals are far from the smartest people in the world. And make no mistake, Trump is easily the most pig-ignorant, bloated apparition to haunt those hallowed corridors. Since no one has bothered to come up with that most obvious of headlines,"Trump's Pecker is in a wringer," given the latest news about AMI's failed blackmail and extortion attempt of Jeff Bezos, that heralds the death knell of its odious National Enquirer, I felt it was up to me to lob that softball out of the ballpark, so to speak. So, Trump, his Bronze-Age buddies: the Saudis, AMI, the National Enquirer, and David Pecker all thought it would be a great idea to blackmail the richest man in the world. Evidently, they missed!
The actual purpose of this blog posting is to share the fact that I went back to Ho Chi Minh City (HCMC) over the Chinese New Year last week when our offices were closed  and of course, it's the biggest annual holiday not only in China but also Vietnam where it's known as "Tet" (hopelessly mispronounced by westerners). If you saw my last posting you read that I was swooning over Vietnam in general and HCMC, specifically.
If my work visa for staying in China is denied (I should know, any day now) because I'm over the age of 60, I have decided that moving to HCMC is a very viable option so I can continue to teach ESL. So I thought it would be a good idea to go back there just to confirm that it would be a place I could call "home." Not surprisingly, I found it still very much to my liking. Because it's much easier to enter Vietnam for an extended stay, I could move there on a three-month tourist visa and take my time to get settled and look for a job, then apply for a work visa.
The only read drawback I can see is the fact that it's a tropical environment. That was great when I left Xi'an and its wintry teen temperatures to more hospitable climes of mid-80's-F. But that will no doubt become unbearable in the summer. However, Xi'an in the summer can be brutally hot and oppressive as well. It's just that there won't be any relief in HCMC from living year round with the A/C on. But the air is considerably better there and then there's the fact that the government doesn't have a "great firewall" requiring me to have three VPN's because, at any time, VPN connections through any one company can be unobtainable.
There is also the fact that the housing stock there is more suited to western tastes. Kitchens don't appear to be "afterthoughts" and the possibility of getting one with a real full-size oven can be finally realized along with lots of counter and storage space. ("Be still, my beating heart!") I also like the idea of having an outdoor private balcony and access to an outdoor pool. These are items almost unheard of in Xi'an (or Beijing).
If I do end up there, those who have been considering a trip to Asia, plan on a visit. China can feel overwhelming due to its size and of the many places to choose to visit. Vietnam is much easier to navigate. As Nancy, Sophie and I demonstrated in December, you can see a lot of the country in less than two weeks.
In the meantime, enjoy a mish-mash of photos in no particular order from my recent four days there. One last thought on "Trump's Pecker is in a wringer," (honestly, I can't write that enough!) won't we all be greatly amused when Pecker turns against Trump who will, in turn, turn against Pecker and regale us all with how he will henceforth refer to his former friend with the unfortunate last name of Pecker. Come to think of it, apparently, I can't write "Pecker" enough, too. HIs new moniker will certainly be more hilarious than "Jeff Bozo."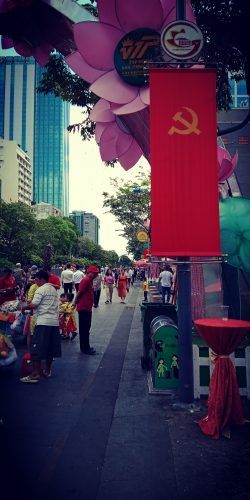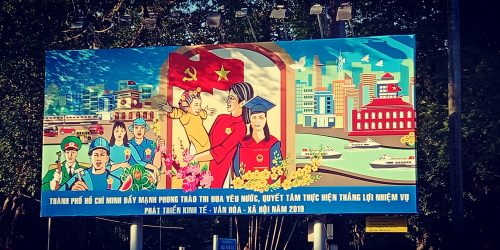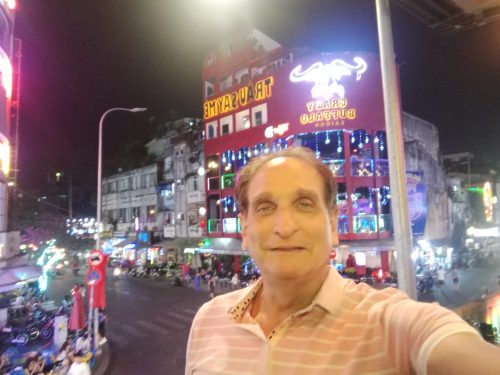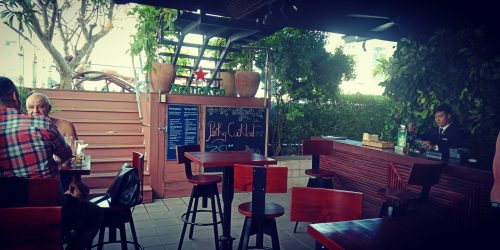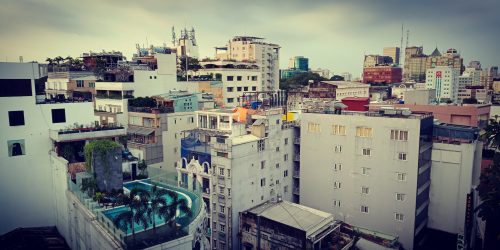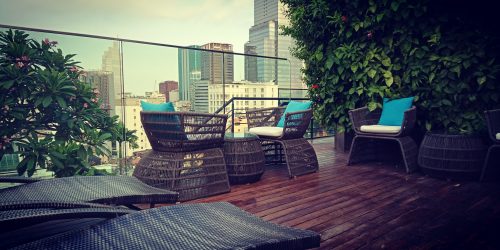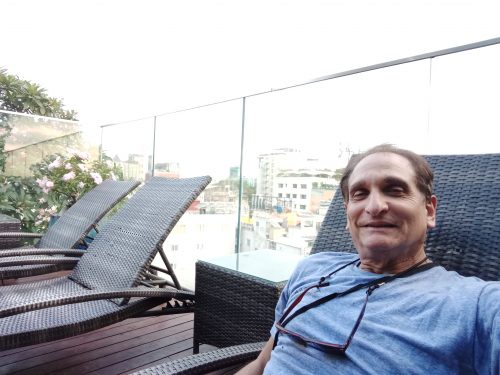 The selfies just keep on getting worse.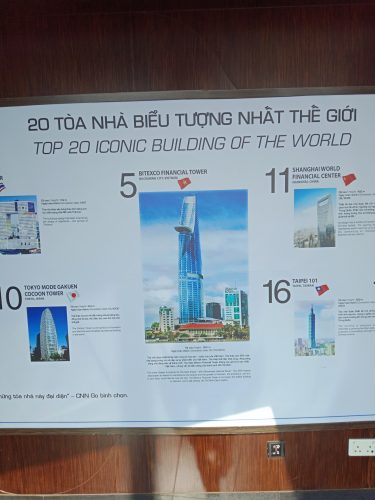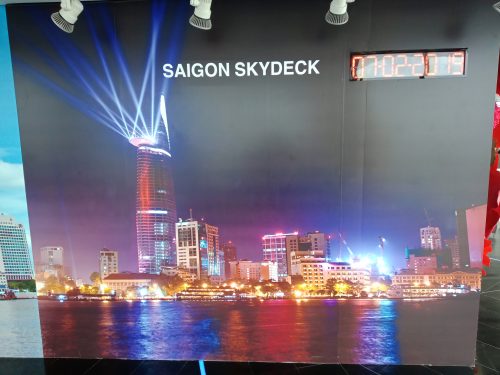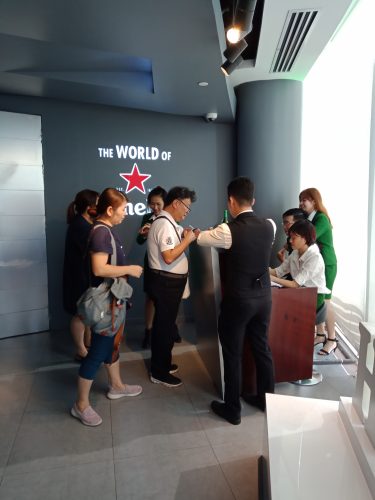 The tour begins.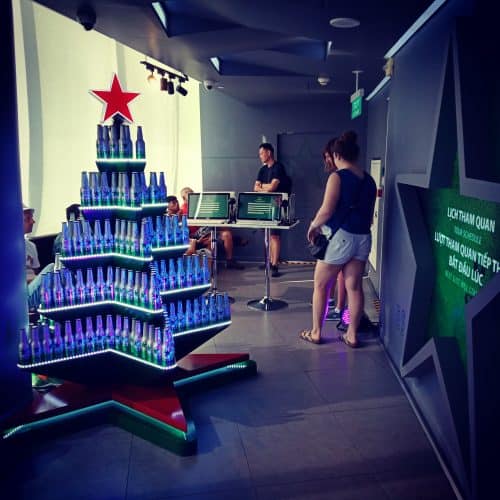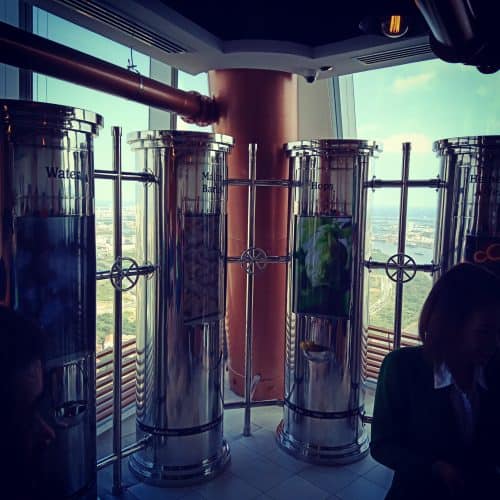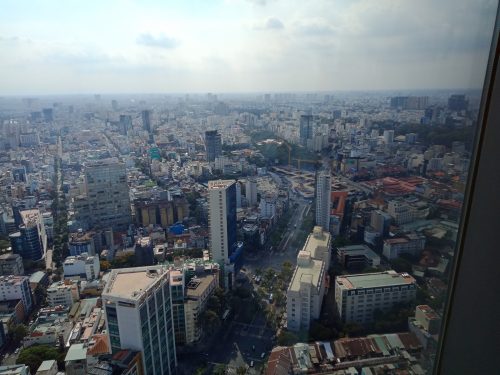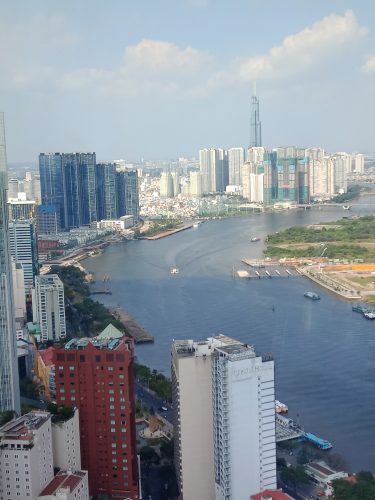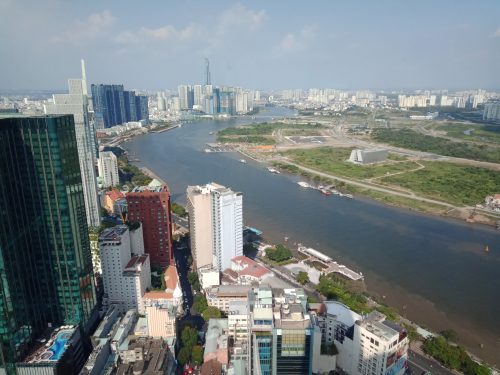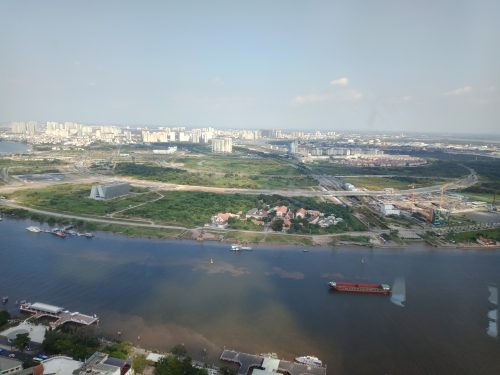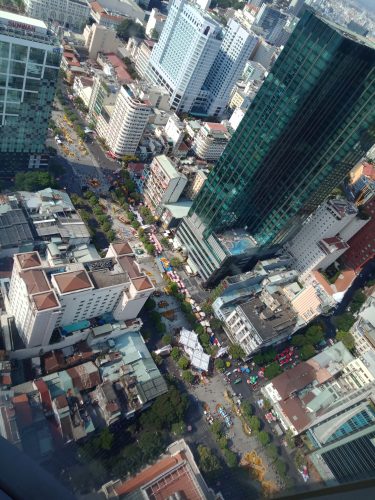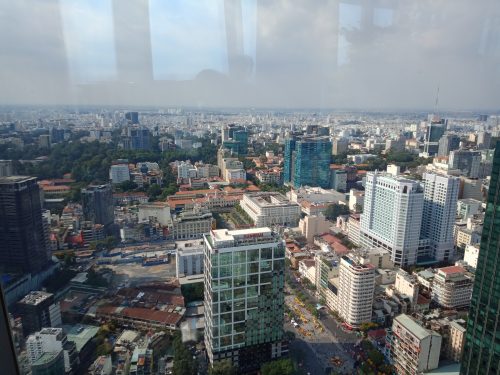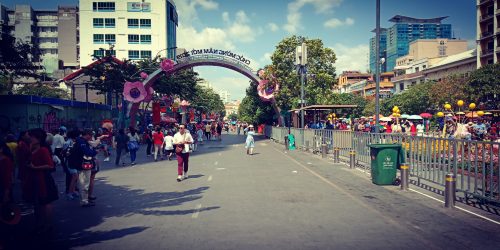 This is a major street that runs towards the river and is bordered by lots of fashionable stores, restaurants, and hotels. It was closed to cars during the holiday.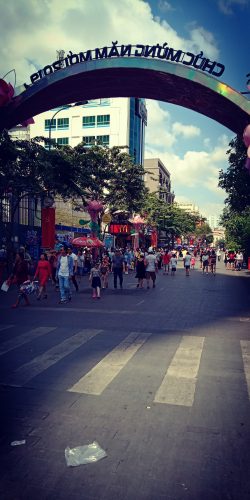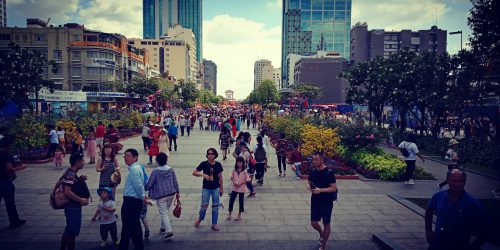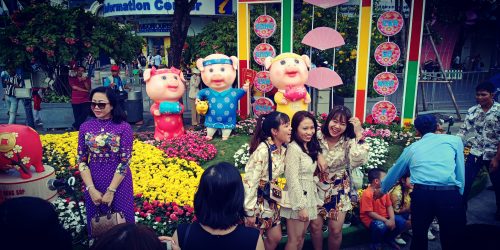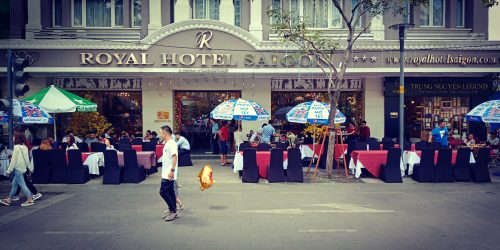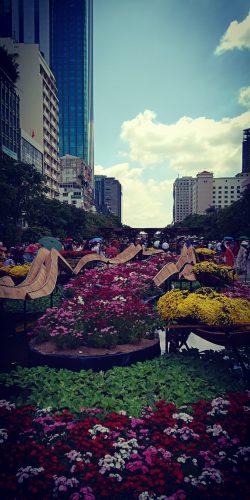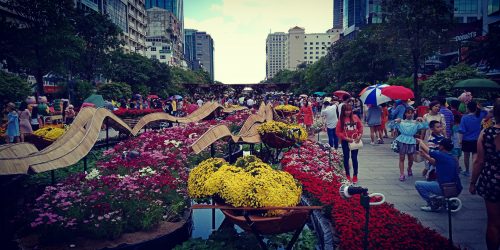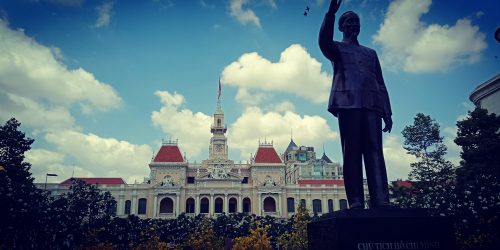 No idea what this building is but there's "Uncle Ho" standing guard.