A few weeks ago, English First held its annual Beijing summer party. This year it was held at Happy Valley amusement park. Think "Six Flags" theme park with all of the "charm" but none of the English. All Beijing EF branches comprising 940 people showed up. Everyone went around in self-selected small groups. It was amusing and at times fun. Still, when you've been to one theme park, you've pretty much been to them all. I have the additional "jaded factor" of having been to Disneyland/DisneyWorld, Magic Mountain countless times, over many decades.
The two oddities I noted between this park and those I've been to in America are: No where at Happy Valley could you get anything other than a fast food meal. There were simply no options for a nice sit-down, over-priced restaurant to enjoy something other than fast, Chinese food. On the plus side every food venue offered beer and of course, you weren't confined if you wanted to walk around drinking, not that anyone did that. I will note that drinking in public anywhere (again, no prohibition that I'm aware of) is simply not done. It seems most Chinese aren't drinkers. Sure, there's drinking at bars but that doesn't seem to be the main point. It's to get together and talk and eat. Imbibing seems, at most, a subsidiary form of entertainment.
The other interesting oddity was the water-ride. Every water ride I've been on, regardless of the intensity would not result in being utterly and completely drenched from head to toe. Un-uh, not here. While waiting in line for this ride, everyone, except for yours truly, donned the plastic-bag poncho, including attached hood, we were all handed upon entry. I kept thinking, "this is an overreaction. So we get a little splashed. It's only water." I changed my mind when I got into the boat which had about six inches of water at the bottom. Not that the poncho did much good. When we hit the first pool after a long drop, the boat pretty much went under the enormous wave it. Any remaining dryness was erased by people firing water cannons directly at us from above immediately after (see photos). I doubt that happens at any park in America. Can you imagine the lawsuits from aggrieved patrons who were "injured" by being fired upon with water cannons?
All in all, a fun diversion and best of all, it was a work day, so we got paid to attend. I'm happy to be covered from head to toe with water, if you want to pay me for my trouble.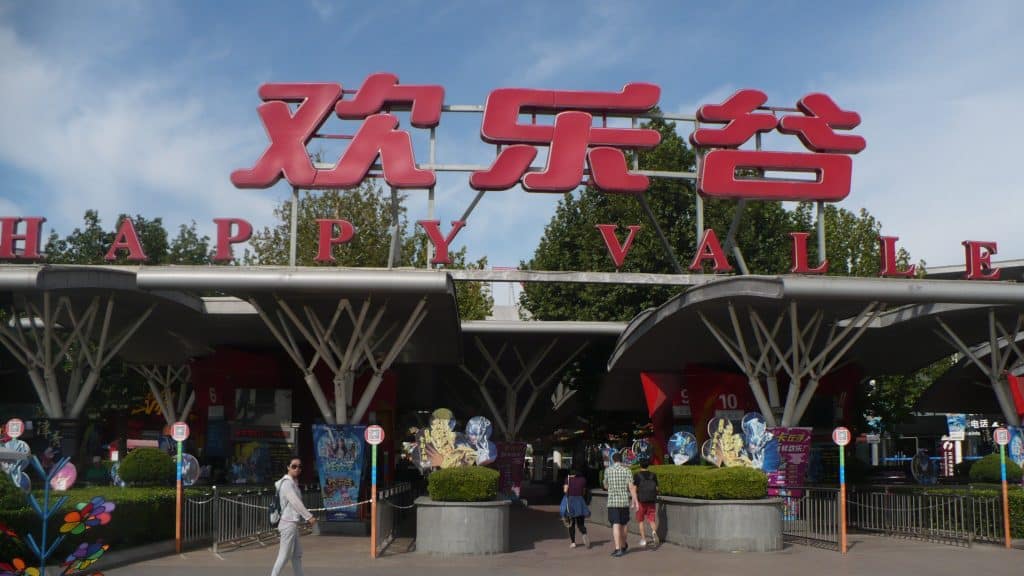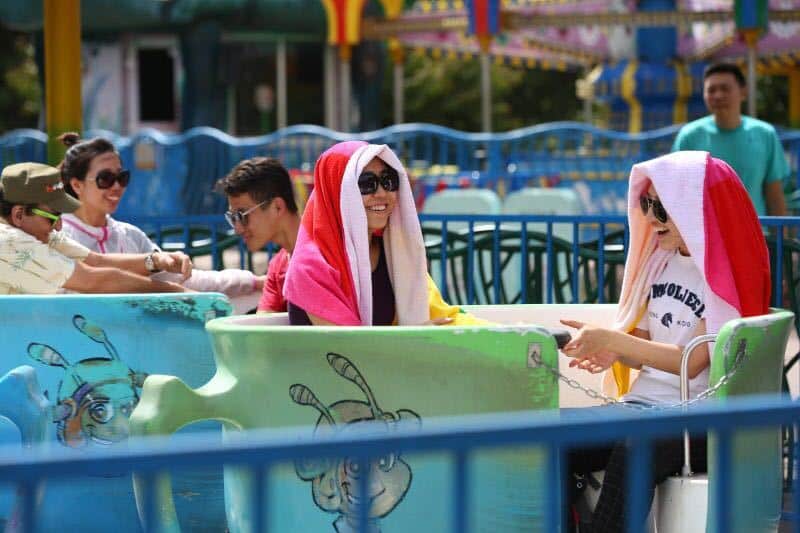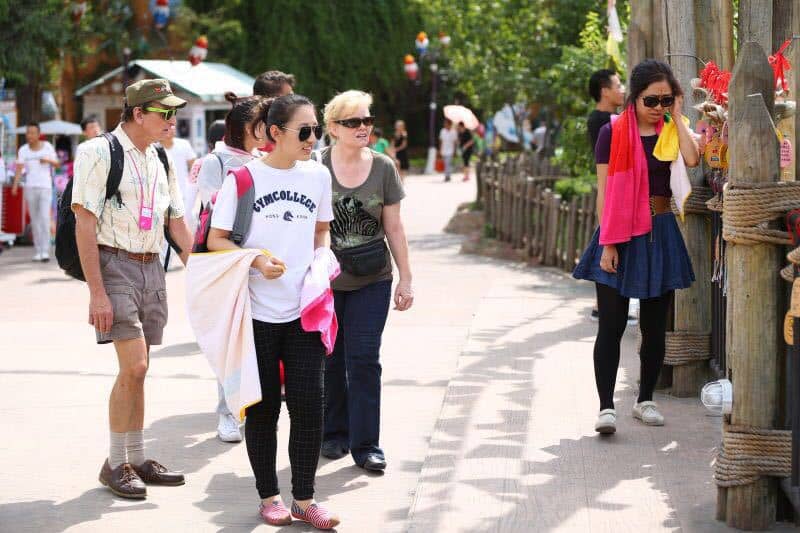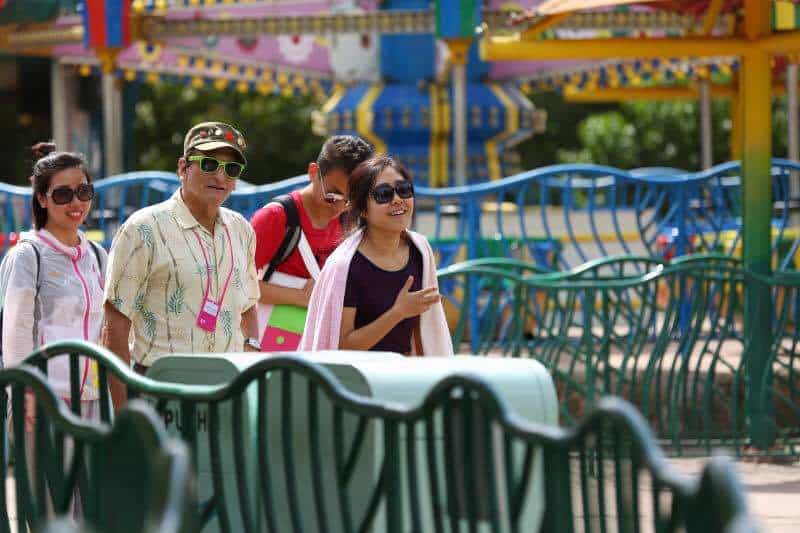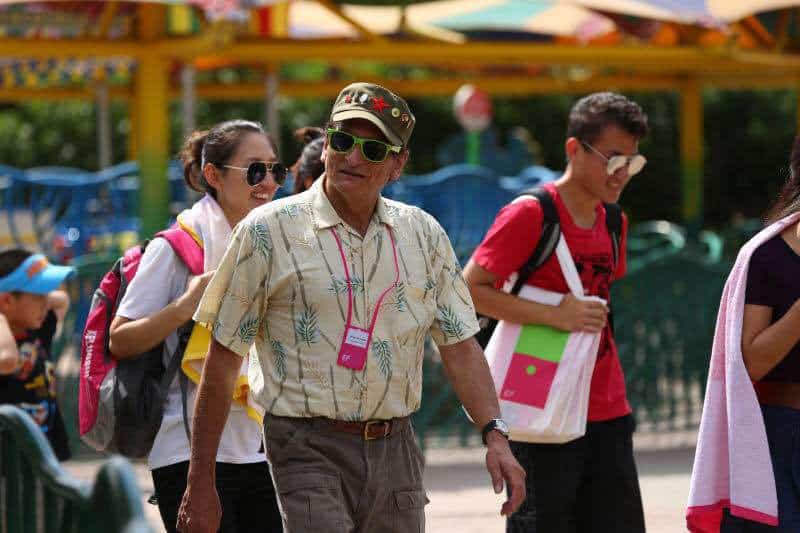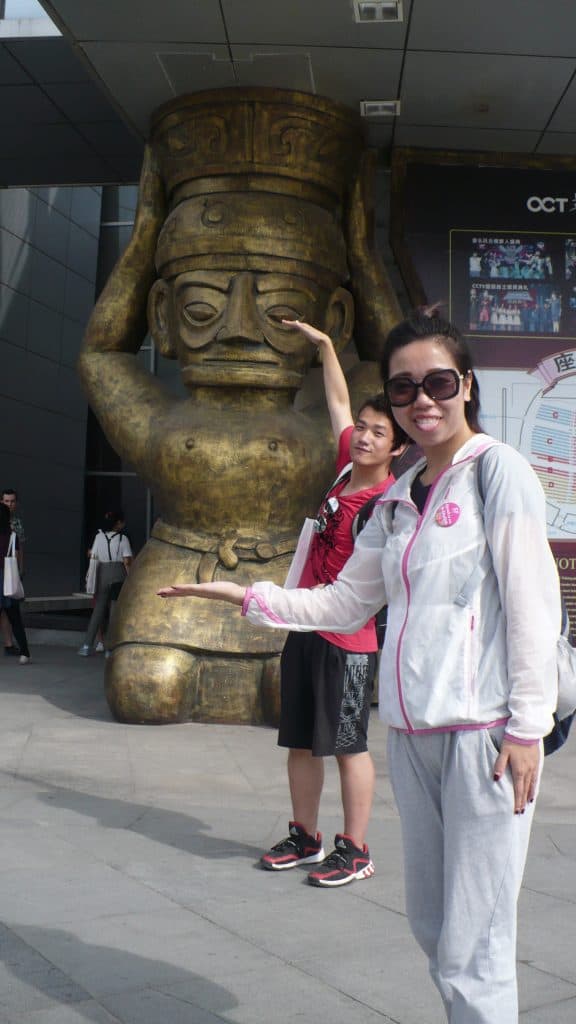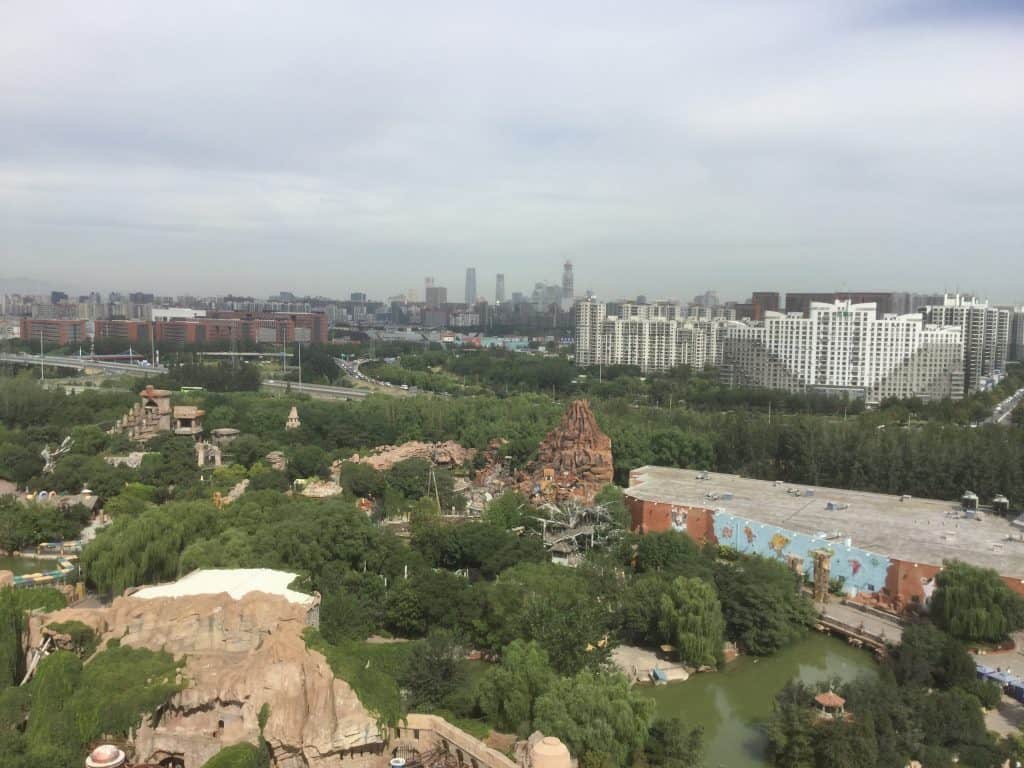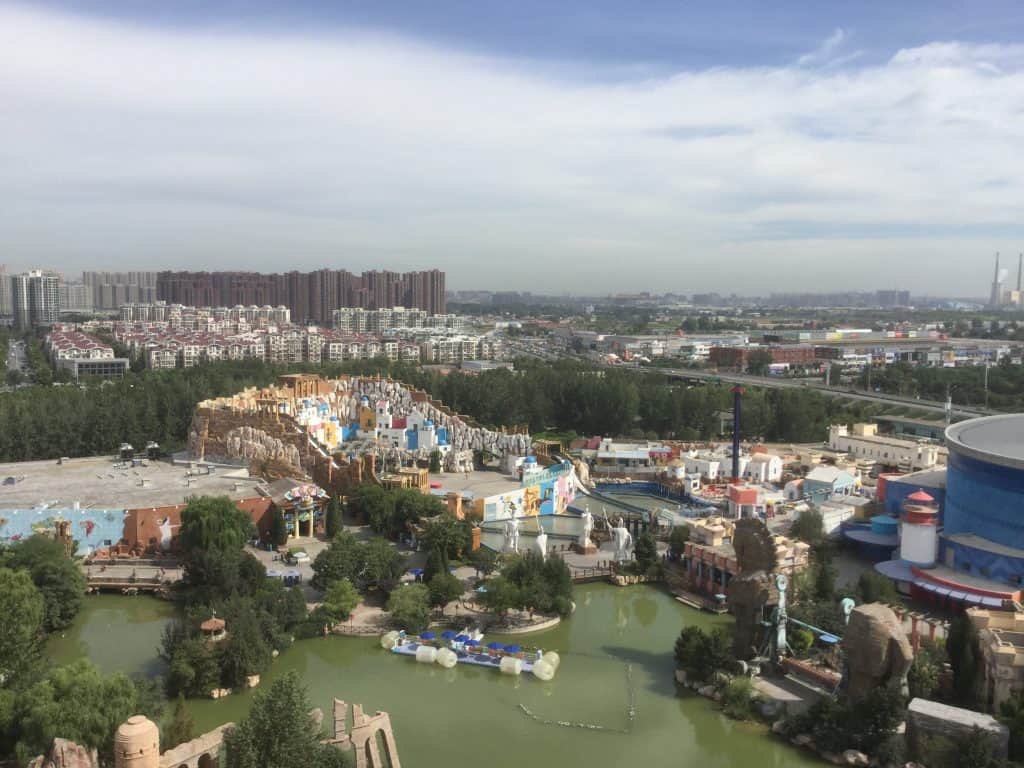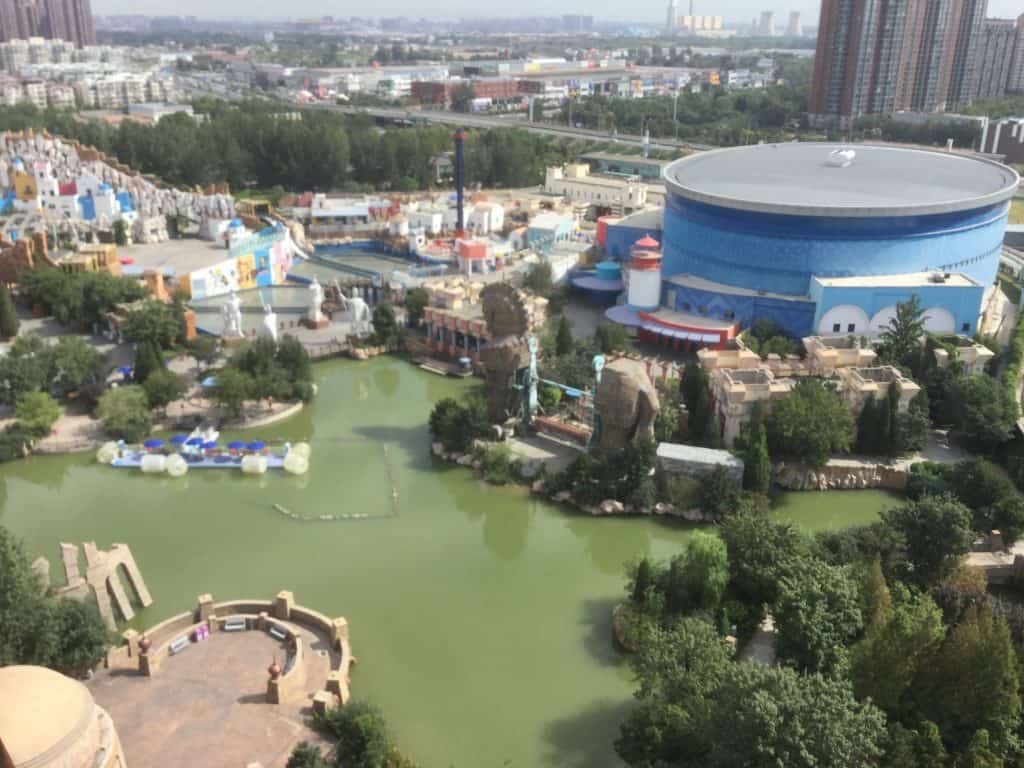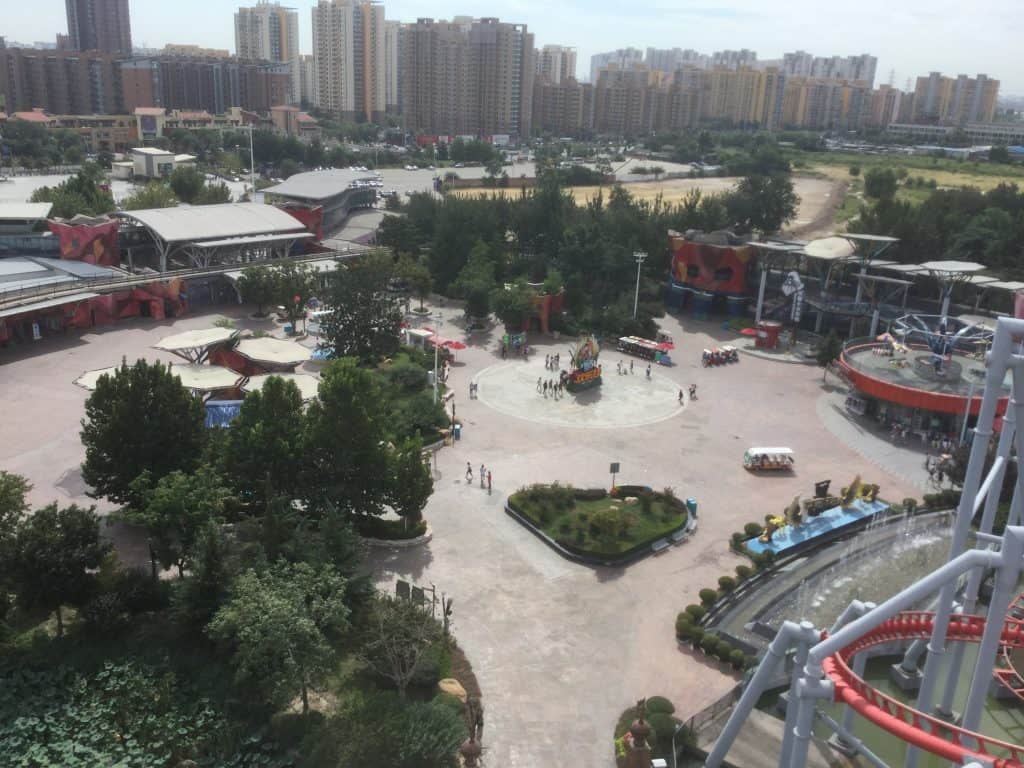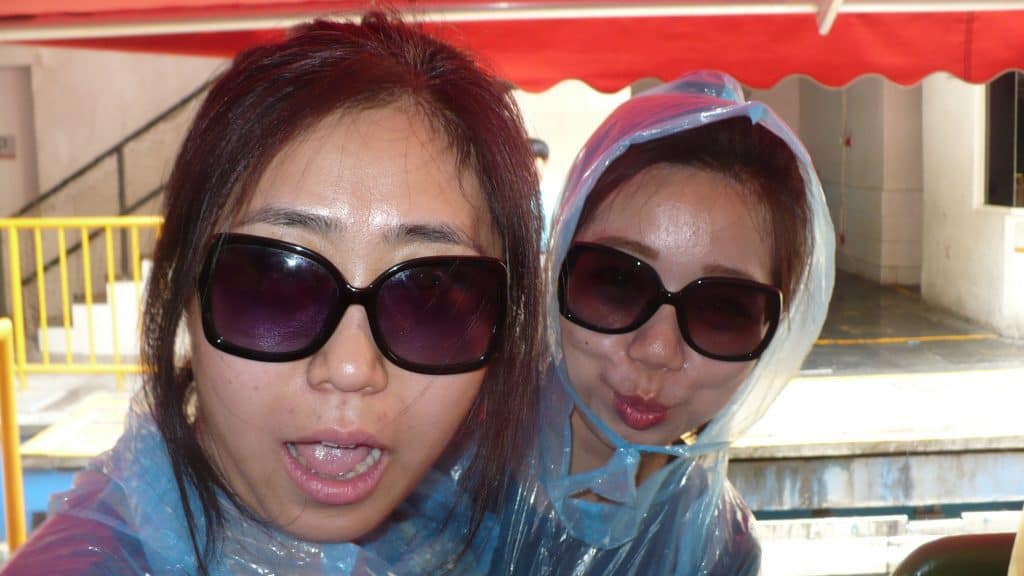 So that explains it! The truth revealed! Mystery resolved! The Source for Chinese driving abilities. We we all wondering, weren't we?